PROFESSIONAL ROOFING CONTRACTORS IN ARGYLE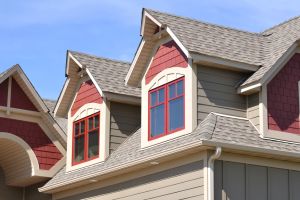 When it really comes down to it, there is no part of your Argyle home that is more important to the overall safety, comfort, and security of your home as your roof. Your roof provides your home with its first line of protection from the beating of the elements, and anytime you have an issue with your home's roofing, you want to be sure that you have the name of a professional Argyle roofing contractor you can trust to provide you with the quality service you need to get the issue resolve in no time. Here at SEI Roofing, our team of Argyle roofing specialists can help you do just that and more. Are you looking for a professional roofing contractor to help you address any and all of your Argyle home's roofing needs? If so, give our team of professionals a call today and let us show you the level of quality service that has helped to make our roofers a household name throughout the local area.Here at SEI Roofing, each and every one of our professional Argyle roofing contractors are fully licensed, trained, and experienced in the field, and we know what it takes to get the job done, and get it done right. We offer a wide range of comprehensive roofing services, including maintenance, repairs, and even full replacement. If you have any questions about our full line of quality roofing services, or if you would like to schedule an appointment for consultation with one of our specialists, give us a call today. Our team of experts are always standing by and would be more than happy to assist you in any way we can.
Roofing Inspections In Argyle
As a responsible homeowner, you want to do everything in your power to keep your roof in the best shape possible, and regular roofing inspections are an important part of being able to do so. During the course of your roofing inspection, our team of professionals will give your roof a thorough examination to identify any and all potential problems, as well as deliver you a detailed account of what the best solution to these issues is going to be. By getting a professional roofing inspection at least once every couple of years, you can ensure that any small issues are caught and corrected before they have the chance to cause any lasting, serious damage to your roof as a whole.

Read Our Reviews

See Our Services Select Your Shingle