Roof Replacement & Roof Repair in Allen, TX
Looking for the perfect Allen roofer? Then be glad you found the SEI Roofing crew. Since 1997, our roofers have been taking care of tasks like roof installation, roof inspection, roof repairs and roof replacement for residents and business owners in and around Allen. And our commitment to quality workmanship and customer satisfaction is what earned us our A+ rating with the Better Business Bureau.
SEI Roofing believes it is more than a roof; it's a relationship. Our main goal is to make sure you are a satisfied customer once the job is completed. You can't last in business without taking the best care of your clients possible — and you can't earn repeat and referral business without doing the same. That's why our clients come back to us each time they need roof repair or roof replacement, and why they refer people they care about to us.
Signs You Need to Hire a Professional Roofer in Allen
Your roof is your home's primary defense against the elements. It protects your home and everything inside it — but like everything else, roofs have lifespans. Over time, they can show signs of wear and tear, become damaged by the weather (including wind and hail), or simply age out of their usefulness. Recognizing these signs early can save you from more significant issues down the line, because in some cases, you may be able to get your roof repaired rather than having to replace it.
If you're in Allen and suspect your roof has some problems, you should call in the professionals if you notice:
Shingle issues
Sagging roof
Water damage
Moss and algae growth
Light in the attic
Request a free, no obligaton roof inspection
Shingle Issues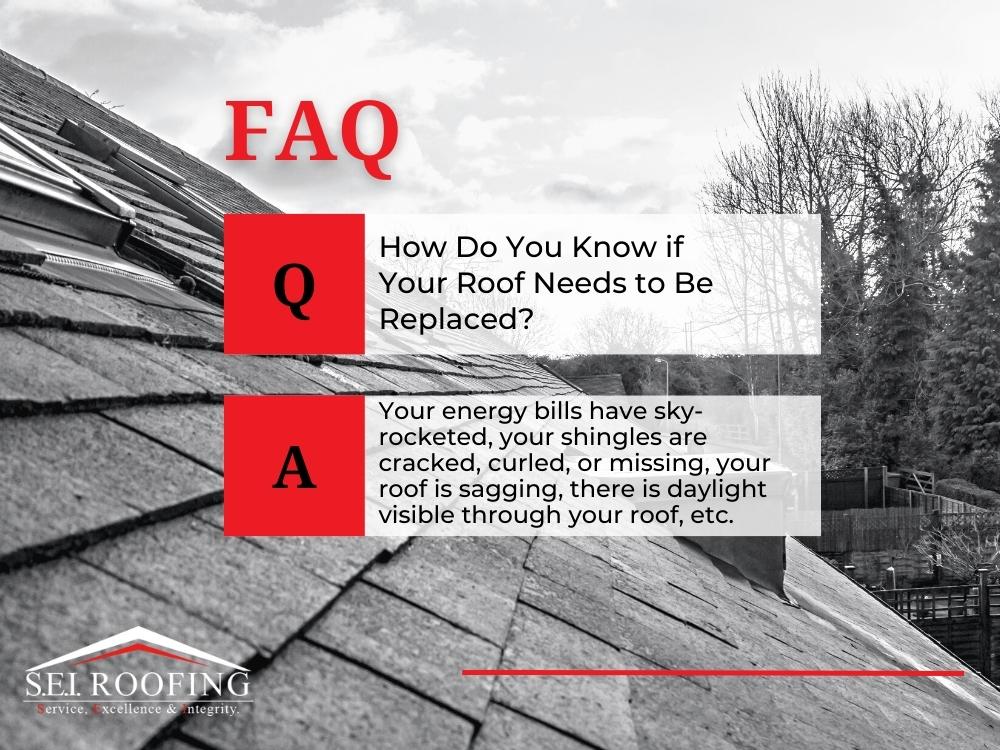 Shingles serve as the primary protective layer of your roof, shielding it from various elements. Over time, due to factors like sun exposure, rain, wind and temperature changes, shingles can show significant signs of wear and tear. Cracked shingles become ineffective at keeping water out, which leads to potential leaks — but it's not only about cracking.
Shingles can also curl in two distinct ways: either by cupping, where the edges of the shingle turn upward, or by clawing, where the middle starts to rise. Both these conditions can lead to potential leaks and make the shingles more susceptible to wind uplift. If shingles are missing, your roof is definitely vulnerable because water can access the underlayment or the roof deck. Additionally, if you find granules from the shingles in your gutters, it's a sign that your shingles are deteriorating. These granules are crucial as they protect shingles from the sun's UV rays.
Sagging Roof
A roof's line should be consistent and straight. Any noticeable sag or dip is a cause for concern. Such sagging can result from prolonged exposure to moisture, which weakens the roof's decking. Structural issues can also lead to a sagging roof. Over the years, supports in the attic, such as rafters or trusses, might weaken or deteriorate. This sagging can be attributed to various reasons, including design flaws, the use of improper materials or even damage from insects or wildlife.
Water Damage
Water and roofing materials don't (and shouldn't) mix. If water finds a way beneath your roof covering, it will cause serious problems. You may see stains or dark streaks on your ceiling, which indicate a leak. These types of leaks often occur because of compromised shingles, damaged flashing or other vulnerabilities in the roof. Persistent moisture can also lead to mold growth, which can spread to other parts of the home, posing both health risks and potential structural damage.
Moss and Algae Growth
Some people like the way moss and algae look growing on a roof — so if you're one of them, you're not alone. But there's more to this than meets the eye: Moss and algae thrive in damp, shaded areas. Moss, in particular, can trap moisture against the roof's surface, which can speed up wear and potentially lead to leaks. Over time, both moss and algae can cause certain roofing materials to deteriorate, reducing your roof's overall lifespan. If you have either of these on your roof, you need to hire a professional to address them right away.
Light in the Attic
Your attic can offer valuable insights into your roof's health. If you head up there and can see beams of light shining through, it's a dead giveaway that there are holes or cracks in your roofing materials. These gaps are more than pathways for light; they're entry points for water, cold air and even pests. You absolutely need to address this issue to prevent more extensive damage and maintain the roof's integrity.
Request a free, no obligaton roof inspection
Roof Repair Services in Allen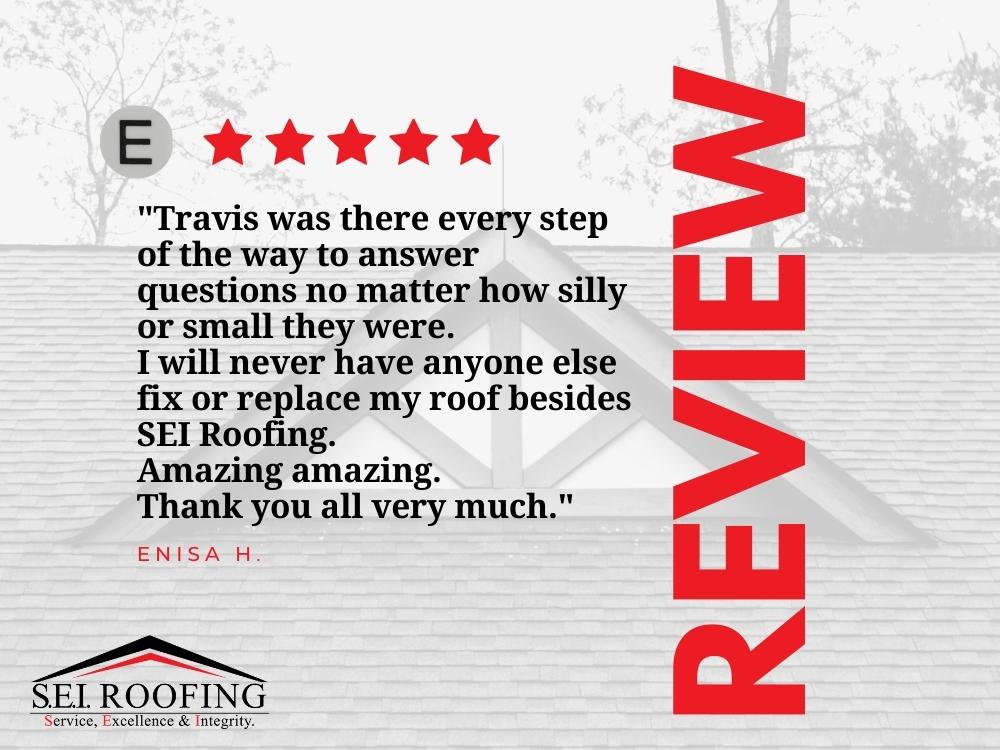 It's not uncommon to find a shingle lying on the ground from a storm that recently happened. You may find ripped-off shingles in the backyard a week later if you don't spend much time there. When you notice torn-off shingles or loose shingles, it's important to repair the roof.
Whether you have extensive storm damage or just a few loose shingles, call SEI Roofing.
Roof Replacement Services Near Allen, TX
If your roof is getting old, it could be time to replace it. A professional roof inspector should inspect any damage you notice. If replacement is necessary, getting it done will save you from extensive repairs in the long run.
When looking for a roof replacement contractor, call a company with a good reputation and longevity in the business. With a roofing company like SEI Roofing, you'll only get the best workmanship and quality products that last.
Expert Roofing Contractor in Allen
With many members of our team based in Allen, we pride ourselves in providing high-quality, neighborly service. That's what makes us considered to be the finest expert roofing contractor in Allen. Whether you've always lived in Allen or you're relatively new to the area, SEI Roofing is your one-stop shop for all your roofing needs.
Why Choose SEI Roofing?
When you're looking for a professional and experienced Allen roofing company, look no further than SEI Roofing. We have years of experience in the roofing industry so you can feel confident knowing we have the knowledge and skill to get the job done right the first time.
Let's Talk About Your Roof Repair or Roof Replacement in Allen Today
Whether you need a brand-new roof installed or you need a roof repair, we've got you covered. Contact SEI Roofing today for more information about our roofing services, to schedule a consultation with us, or to get a free roof inspection. We take great pride in our customer service, and we'll be more than happy to answer any roofing questions you may have.