HIGH QUALITY ROOFING REPAIRS AND REPLACEMENTS IN ALLEN, TX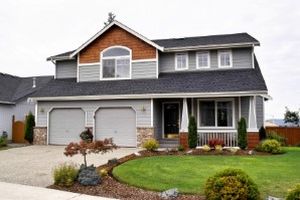 Looking for the perfect Allen roofer? Then be glad you found the SEI Roofing crew. Since 1997 our roofers have been taking care of tasks like installment, roof inspection, repairs and replacement for the rooftops of local residents and business owners. And our commitment to quality workmanship and customer satisfaction is what earned us our A+ rating with the Better Business Bureau.SEI Roofing believes it is more than a roof, more than a remodel; it's a relationship. Our main goal is to make sure you are a satisfied customer once the job is completed. You can't last in business without taking the best care of your clients as possible. Not to mention, you can't earn repeat and referral business without doing the same.
Expert Roofing Contractor in Allen
Sure Allen may be the site of the state of Texas's first train robbery but don't let this historical fact spoil your judgment of the place. In fact all of us locals already know about all the great attributes that make this place amazing and make us thrilled to be considered the finest expert roofing contractor in Allen. There is so much to see and do here you quickly realize what makes it so popular.
Like shopping? Then the Allen Premium Outlets are perfect for you? Want to spend some time on the green? Then try out The Courses at Watters Creek. And if you end up needing any roof work then call on our team here at SEI Roofing.
Roofing Repairs In Allen
It's not uncommon to find a shingle laying on the ground from a storm that recently happened. You may find ripped off shingles in the backyard a week later if you don't spend much time there. When you notice torn off shingles or loose shingles, it's important to repair the roof.
Whether you have extensive damage or just a few loose shingles, call SEI Roofing.
Roof Replacements In Allen
If your roof is getting old, it could be time to replace it. Any damage you notice should be inspected by a professional roof inspector. If replacement is necessary, getting it done will save you from extensive repairs in the long run.
When looking for a roof replacement contractor, call a company that has a good reputation and longevity in the business. With a roofing company like SEI Roofing, you'll only get the best workmanship and quality products that last. Call us today for a free quote.

Read Our Reviews

See Our Services Select Your Shingle