Many damaged roofs can be repaired providing your family with thousands of dollars in savings!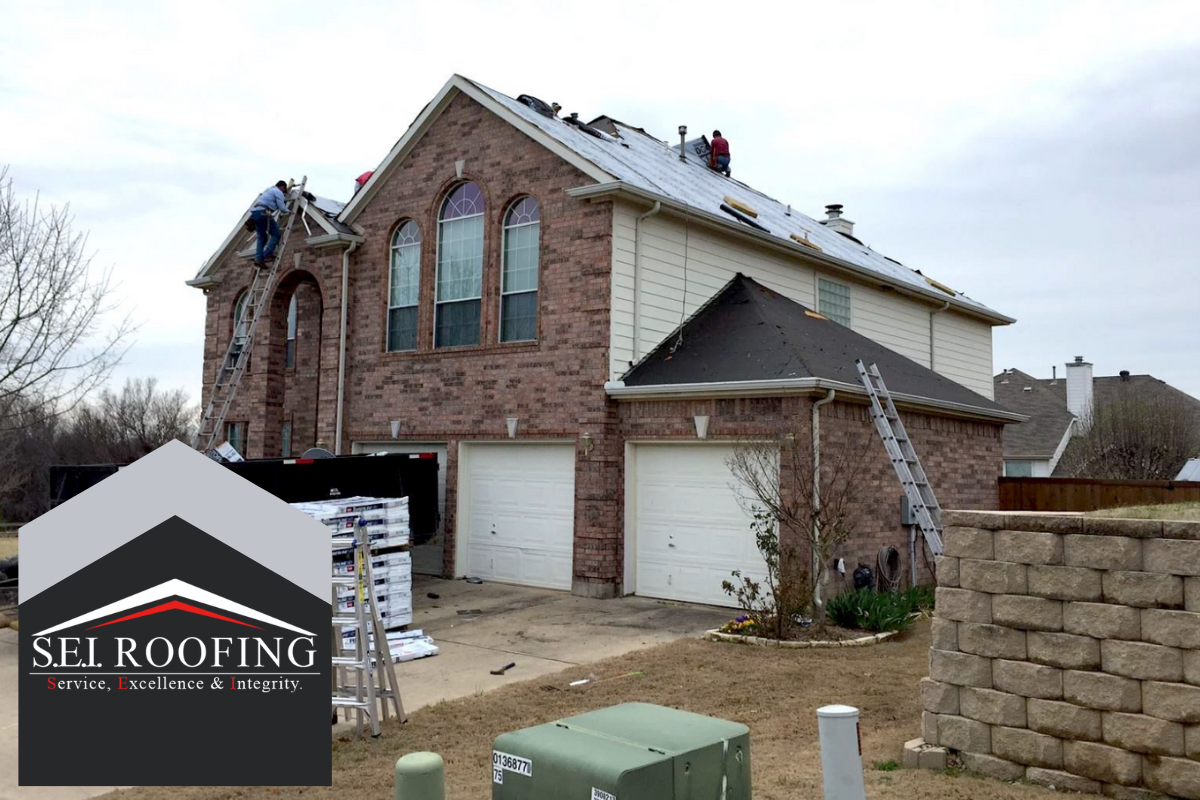 Roof Replacements with SEI Roofing
Roofs are built to last from ten to a hundred years, depending on the materials used during construction.
Unfortunately, nothing lasts forever – and even the most durable roof will eventually reach the end of its lifespan.
If it is time for a new roof, call SEI Roofing. We are a company of excellence providing roof replacement in Dallas with the highest level of quality and integrity.
If you think roof replacement may be necessary, contact us to schedule a service with our Dallas roof replacement experts.
Request a free, no obligation roof inspection
How Do You Know if Your Roof Needs to Be Replaced?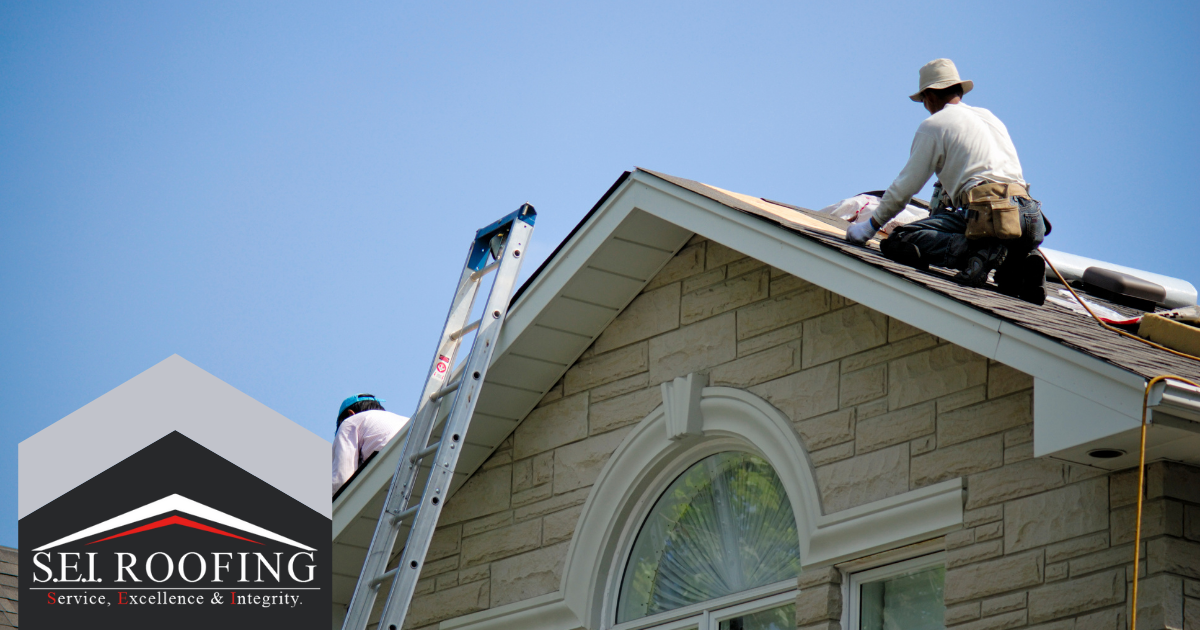 Your roof is one of the most important parts of your home, and it's important to keep it in good condition. 
Here are a few signs that you may need to repair or replace your roof:
1. Your roof is leaking. If you notice water stains on your ceiling or dripping during a rainstorm, there's a good chance your roof is leaking and needs to be repaired or replaced.
With more than two decades of experience and our dedication to excellent service, you can rely on SEI Roofing to provide you with only the best roofing work around!
2. Your shingles are cracked, curled, or missing. If you notice any damage to your shingles, it's important to have it fixed as soon as possible to prevent further damage.
3. Your roof is sagging. If you see any sagging or drooping in your roof, it's a sign that it's not as structurally sound as it should be and needs to be repaired or replaced.
4. There is daylight visible through your roof. If you can see daylight coming through your roof, it means there are holes or gaps that need to be fixed.
5. You have a lot of moss or lichen growing on your roof. While this may not seem like a big deal, it can actually cause damage to your shingles and shorten the lifespan of your roof.
6. Temperatures are increasing in your home, or your utility costs are skyrocketing. This can happen when the insulation in your attic is no longer performing the way it should, or when your roof is improperly vented (two things that SEI roofing can fix).
7. You find shingle granules in your gutters, near your downspouts, or around the outside of your home. Shingle granules help your roof shed water, but they can wear off (or be knocked off by hail or other impacts, as well as be blown off by windy conditions). When that happens, your shingles can't perform the way they should.
If you notice any of these signs, it's important to call a professional roofing contractor to come and take a look. They will be able to assess the damage and give you an estimate for the repairs or replacement.
Get an Estimate for Your New Roof
We understand the stress and expense of having your roof replaced. We can help you plan for your project with a free estimate for roof replacement in Dallas. Our technicians can inspect your roof, evaluate your needs, fully explain the options that are available for roof replacement, and provide an estimate for the cost of your new roof. We also work with insurance companies and can help guide you through the insurance claim process!