Storm damaged roof? Need emergency roof repair? SEI Roofing provides professional roof repair services in many places.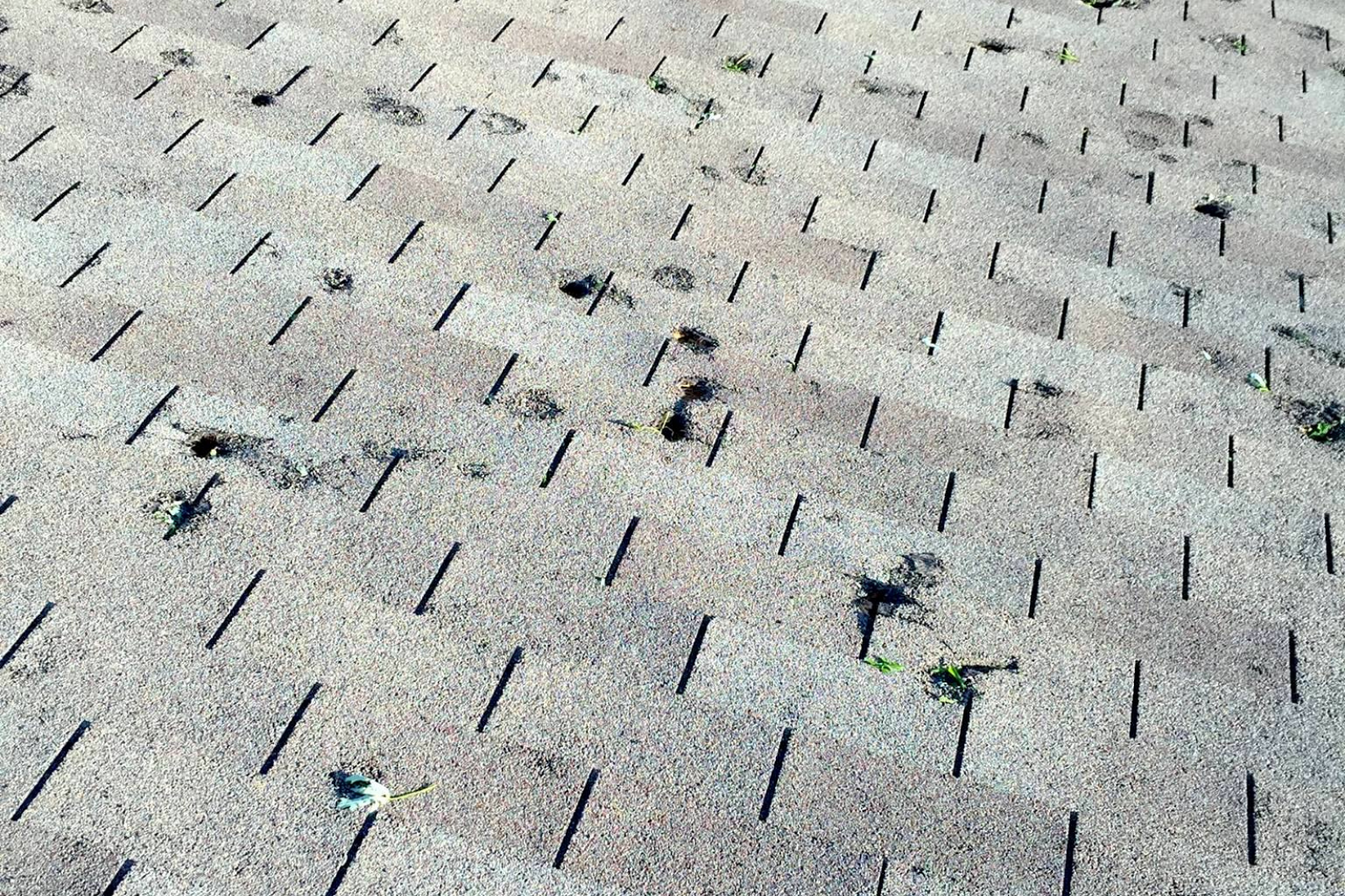 Expert Hail Damage Repair in North Texas
Your roof is the one thing standing between you and the elements, which means when a storm's a-brewing, your home's roof is what takes the brunt of nature's barrage. Depending on the strength of the storm, damage to your roof can be as minor as a few knocked off granules to as extensive as large structural damage or leaks.
If you suspect your home in Dallas or any of the surrounding areas has been damaged due to hail, high winds, downpour, or snow, call our experienced and professional roofers at SEI Roofing today. We quickly send an expert out to inspect your roof, offer honest recommendations, and work with you to determine the best repair solutions to get the structural integrity of your home back to normal – if not better – in no time. Our team even offers after-hour emergency repair services, so if a tree branch has fallen on your roof, or you are experiencing other major damage due to storms we can be there in a flash.
Request a free, no obligation roof inspection
Rehabilitating Roofs After Hail Damage
Hailstorms are hard to predict. Sometimes you see ice the size of baseballs, and other times, it's a light flurry, barely larger than marble. Unfortunately for homeowners, both types of hailstorms can actually cause damage to your roof. Hail can strip granulation from your shingles making it easier for water to penetrate the outer layer of your roof, leading to mold growth, detached shingles, or leaks. Your gutters and siding can suffer a similar fate, with damage worsening if left unattended.
Some signs of hail damage include:
Dents or divots in your metal flashing
Granules in your gutters from damaged asphalt shingles
Bruised, cracked, or pitted asphalt shingles
Punctures or fractures in slate tile shingles
Broken tiles
Vent, chimney, or sunroof damage
Keeping Homeowners Happy Across Dallas
At SEI Roofing, we understand that the last thing you want to do after a large storm is spend your hard-earned money on repairs. That is why we only offer affordable and straightforward prices, and we happily walk you through the insurance claim process, so you can get the repairs you need quickly and within budget. 
For 20+ years, residents in Dallas and beyond have chosen SEI Roofing for all their roofing needs because of our commitment to excellence and integrity.
With more than two decades of experience and our dedication to excellent service, you can rely on SEI Roofing to provide you with only the best roofing work around!
From major issues to minor repairs, our team can handle it all, all while offering honest advice, top-quality workmanship, and superior customer service. Our job is to help you maximize the lifespan of your roof, and we will work hard to keep your home and family protected.
Request A Free Roof Inspection today!
Call today or contact us online to schedule a free roof inspection in Dallas or the surrounding areas!