Many damaged roofs can be repaired- saving your family thousands of dollars!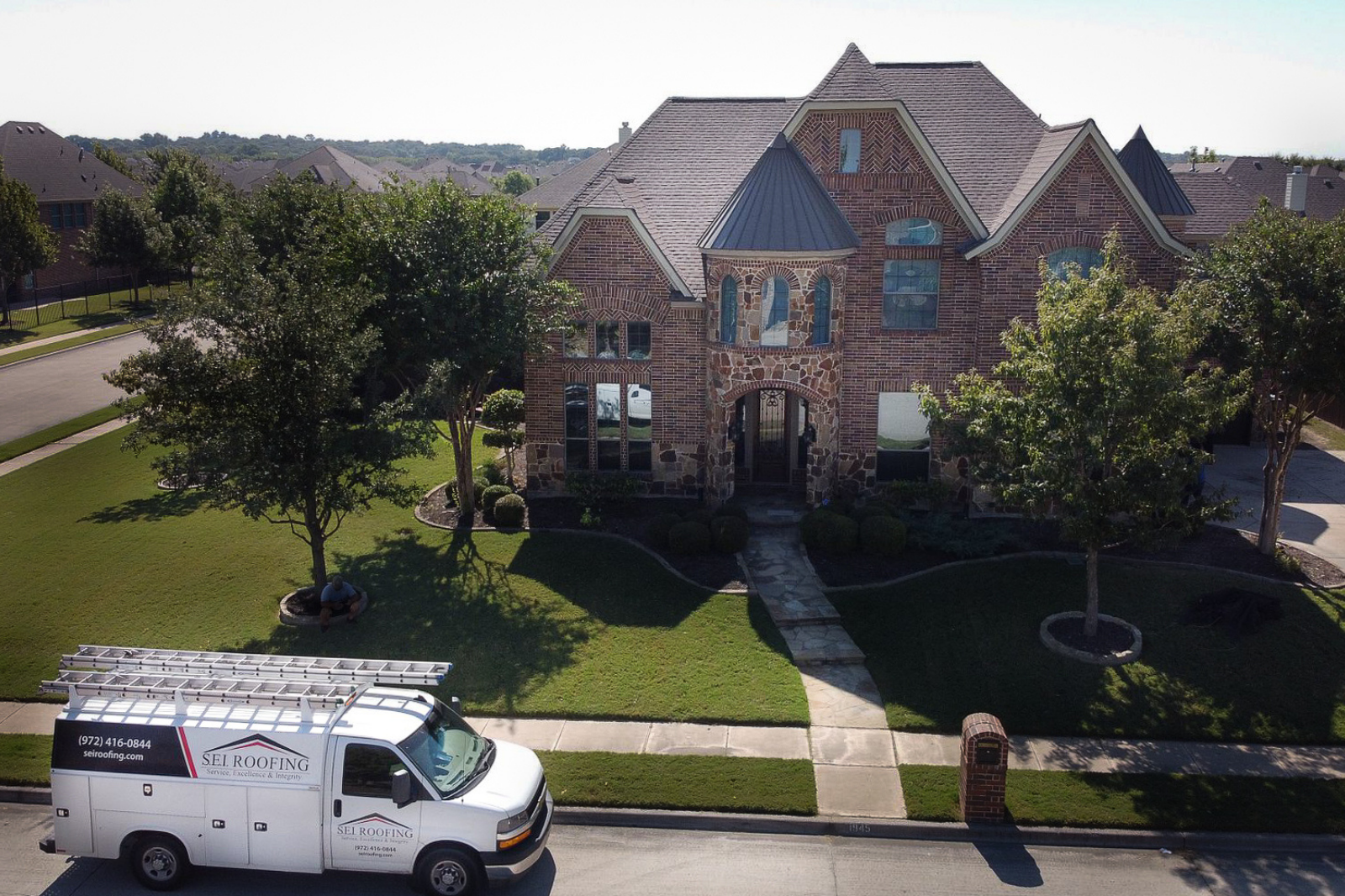 Extending the Lifespan of Your North Texas Roof
Your roof is one of the most important and most valuable components that make up your entire home. Because of this, you need to be sure to keep your roof in the best condition possible. 
Doing so involves ensuring that damage to the roof doesn't stack up over time, decreasing its performance and shortening its lifespan.
At SEI Roofing, we provide roof inspection services that address issues early and secure the stability of the structure for as long as possible. We provide reliable roof inspections in Dallas & the surrounding areas.
Request a free, no obligation roof inspection
Benefits of Getting a Roof Inspection in Dallas
While it's true that you can't stop damage from happening to your roof, you can keep that damage from progressing into something serious and costly by catching it early with a roof inspection.
There are two primary benefits to getting an annual roof inspection:
Saving money: A roofing inspection will help you find and address issues developing on your roof while they're still easy enough to rectify. Should you wait until these issues progress into a much more serious issue, you could find yourself in need of costly repairs, or, in the worst-case scenario, even replacements. With a thorough roofing inspection, though, you won't have to endure this surprise expense!
Extending the lifespan of the roof: Catching issues early will benefit more than just your bank account. They'll also benefit your roof as a whole! After all, if you let issues just build up and up until you absolutely have to address them, your roof's lifespan will be greatly reduced. But catching and rectifying issues while they're still isolated and minor, you can help your roof to enjoy the longest and most useful life possible!
As a Dallas homeowner, you already have enough headaches and expenses to fret over. Instead of letting your roof be one more concern, just call up SEI Roofing for annual roofing inspections, and rest easy knowing that your pocketbook will stay full and your roof will stay healthy!
Helping You Plan for the Future
With more than two decades of experience and our dedication to excellent service, you can rely on SEI Roofing to provide you with only the best roofing work around!
In some cases, inspections take place not as preventative measures but as a way to determine the extent of the necessary repairs. For such situations, we can help you better understand what your roofing service options are, such as what can wait for budgetary or scheduling reasons, and what simply cannot safely be put off. Either way, we are committed to helping our customers make informed decisions.
Request A Free Roof Inspection today!
Call today or contact us online to schedule a roofing service in Dallas or the surrounding areas!