Gutters are extremely important to prevent water damage in the house. Talk to your local gutter experts in the Carrollton area today.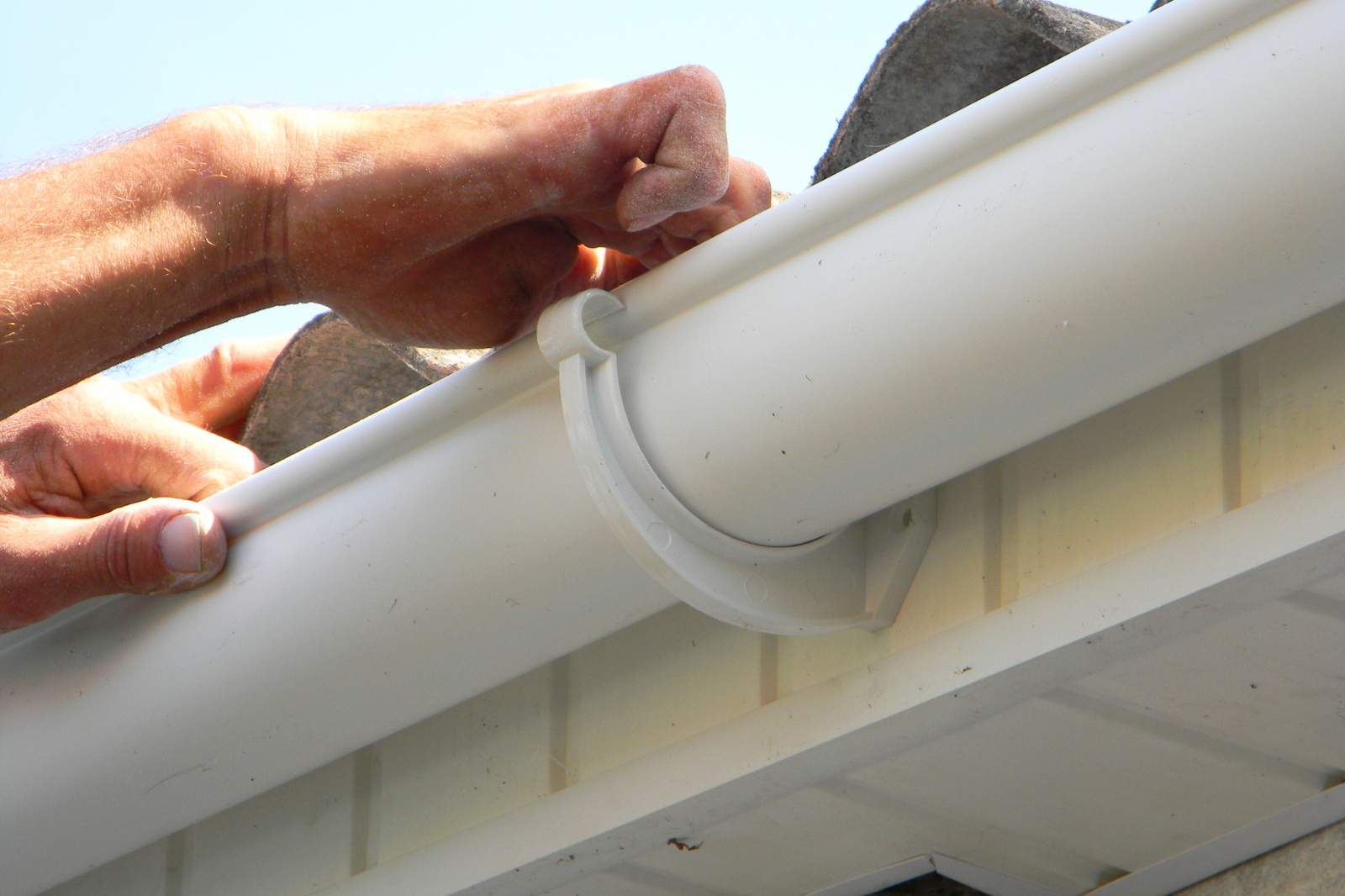 Gutter Installation in North Texas
One of the best things you can do to keep your roof – and your home's foundation – in good condition is to ensure that your gutters are functioning properly.
At SEI Roofing, we provide gutter services in Dallas to help protect homes from water damage. 
Since 1997, we have provided custom gutter and roof work from experienced professionals.
Why Are Gutters So Important on Your Home or Business?
Gutters are an important part of your home or business for several reasons:
They provide an outlet for water that runs off your roof
They help protect your foundation
They protect your landscaping from erosion
They can help to prevent flooding in your basement or crawlspace
Here's a closer look at each.
Gutters Provide an Outlet for Water That Runs Off Your Roof
One of the main functions of gutters is to provide a way for water to run off your roof and away from your home or business. If you don't have gutters, that water can pool around the base of your home or seep into your foundation, which can lead to cracking and other damage.
Gutters Help Protect Your Foundation
Another important function of gutters is to help protect your foundation. When water pools around the base of your home, it can seep into the soil and cause it to expand. This can lead to cracking or even shifting of your foundation. In addition, when water runs off your roof and hits the ground, it can create a small trench. Over time, this trench can become larger and cause problems with your foundation.
Gutters Protect Your Landscaping From Erosion
Your gutters can help to protect your landscaping from erosion.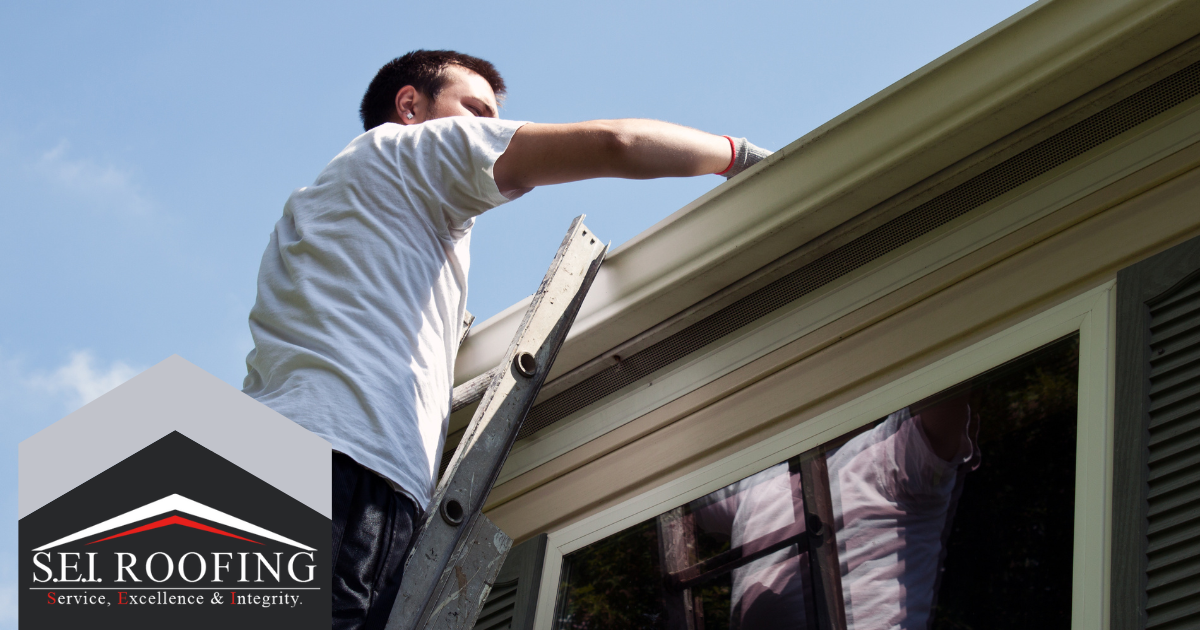 When water runs off your roof and hits the ground, it can erode the soil around your home or business. This can lead to problems with your landscaping, such as plants that die or become uprooted.
Gutters Can Help to Prevent Flooding in Your Basement or Crawlspace
If you have a basement or crawlspace, gutters can help prevent flooding. When water runs off your roof and hits the ground, it can seep into the soil or even into your crawlspace or basement. Gutters send water safely away from your home.
Request a free, no obligation roof inspection
Protect Your Foundation with Quality Gutters
Water is known for causing damage to the interior of homes, as well as creating significant problems in the foundation. 
When rainwater pools near the base of your house, it can result in cracks, which can lead to foundation issues and structural damage. 
We provide gutter installation in Dallas and the surrounding areas to help ensure that rain is safely channeled away from your home to protect your foundation.
Can You Protect and Care for Your Gutters on Your Own?
You can protect and care for your gutters on your own to some extent. It is important to have your gutters cleaned out at least once a year, and more often if you live in an area with a lot of trees or other debris that can clog them. 
You should also inspect your gutters regularly for any signs of damage, such as holes or cracks. If you notice any damage, it is important to have it repaired as soon as possible to prevent further damage.
In addition, you can take steps to prevent leaves and other debris from clogging your gutters in the first place. 
This can be done by installing gutter guards or covers. Gutter guards are designed to keep leaves and other debris from getting into your gutters, while gutter covers sit on top of your gutters and protect them from the elements.
With more than two decades of experience and our dedication to excellent service, you can rely on SEI Roofing to provide you with only the best roofing work around!
Solutions for Damaged Gutters
Due to the essential role gutters play in protecting your home from structural damage, it is important to keep them in good condition.
The best way to do this is to make sure the gutters are kept clean and address any issues that may arise as efficiently as possible.
What if the Damage is Too Severe?

In some cases, the damage to your gutters may be too severe for a repair. When that happens, you need to replace them. This is a big job, and it is best to hire a professional to do it for you. SEI Roofing can properly install new gutters so you don't have to worry about anything but cleaning them periodically.
Do You Need to Talk to the Pros About Gutter Installation?
If your gutters are damaged, don't put off getting the problem fixed. Avoiding repairs can lead to damage to your home's foundation. We offer reliable gutter services in Dallas and surrounding areas. Our technicians will inspect your gutters and recommend the best method to solve the problem. We're always here to answer your questions, too, so please feel free to call us and schedule a free inspection.
Request A Free Roof Inspection today!
Call today or contact us online to schedule a roofing service in Dallas or the surrounding areas!