Gutters are extremely important to prevent water damage in the house. Talk to your local gutter experts in the Carrollton area today.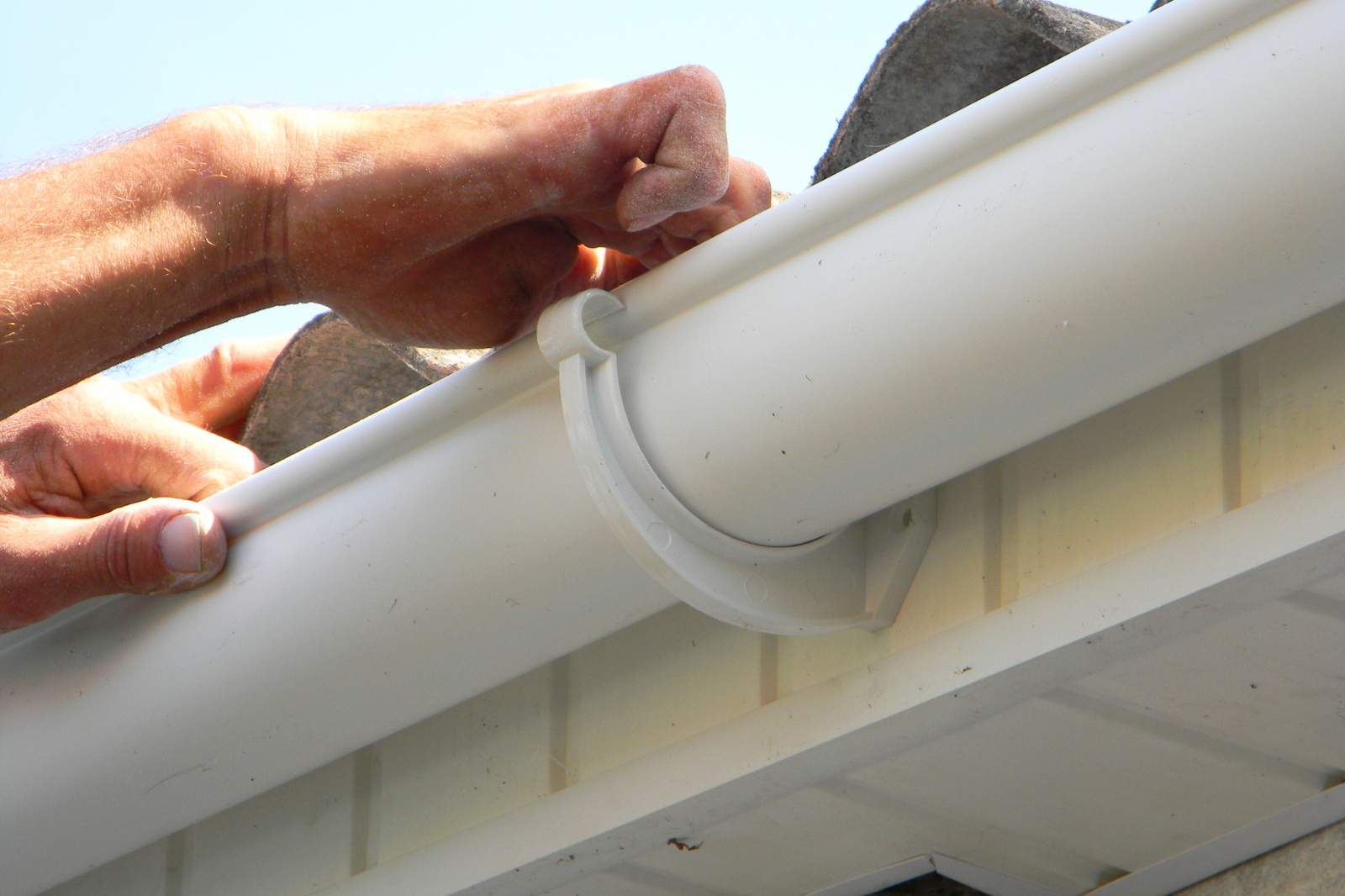 Gutter Installation & Repair in North Texas
One of the best things you can do to keep your roof – and your home's foundation – in good condition is to ensure that your gutters are functioning properly.
At SEI Roofing, we provide gutter services in Dallas to help protect homes from water damage. Since 1997, we have provided custom gutter and roof work from experienced professionals.
Request a free, no obligation roof inspection
Protect Your Foundation with Quality Gutters
Water is known for causing damage to the interior of homes, as well as creating significant problems in the foundation. When rainwater pools near the base of your house, it can result in cracks, which can lead to foundation issues and structural damage. We provide gutter installation in Dallas and the surrounding areas to help ensure that rain is safely channeled away from your home to protect your foundation.
Solutions for Damaged Gutters
Due to the essential role gutters play in protecting your home from structural damage, it is important to keep them in good condition. The best way to do this is to make sure the gutters are kept clean and address any issues that may arise as efficiently as possible. When you notice a problem with the gutters, don't hesitate to call for a repair service. What may appear to be a minor issue may quickly result in damage to your Dallas home.
Gutter problems may be caused by:
Keep receipts for all repairs
Take pictures of damages to exterior furniture, light fixtures, and anything else before disposing of it
Have proof of repair available for insurance compensation
If your gutters are damaged, don't put off getting the problem fixed. Avoiding repairs can lead to damage to your home's foundation. We offer reliable gutter services in Dallas and surrounding areas. Our technicians will inspect your gutters and recommend the best method to solve the problem.
With more than two decades of experience and our dedication to excellent service, you can rely on SEI Roofing to provide you with only the best roofing work around!
Request A Free Roof Inspection today!
Call today or contact us online to schedule a roofing service in Dallas or the surrounding areas!