Contact us to get the widest variety of roofing types and colors to choose from. Whatever you wish for, we have it done for you.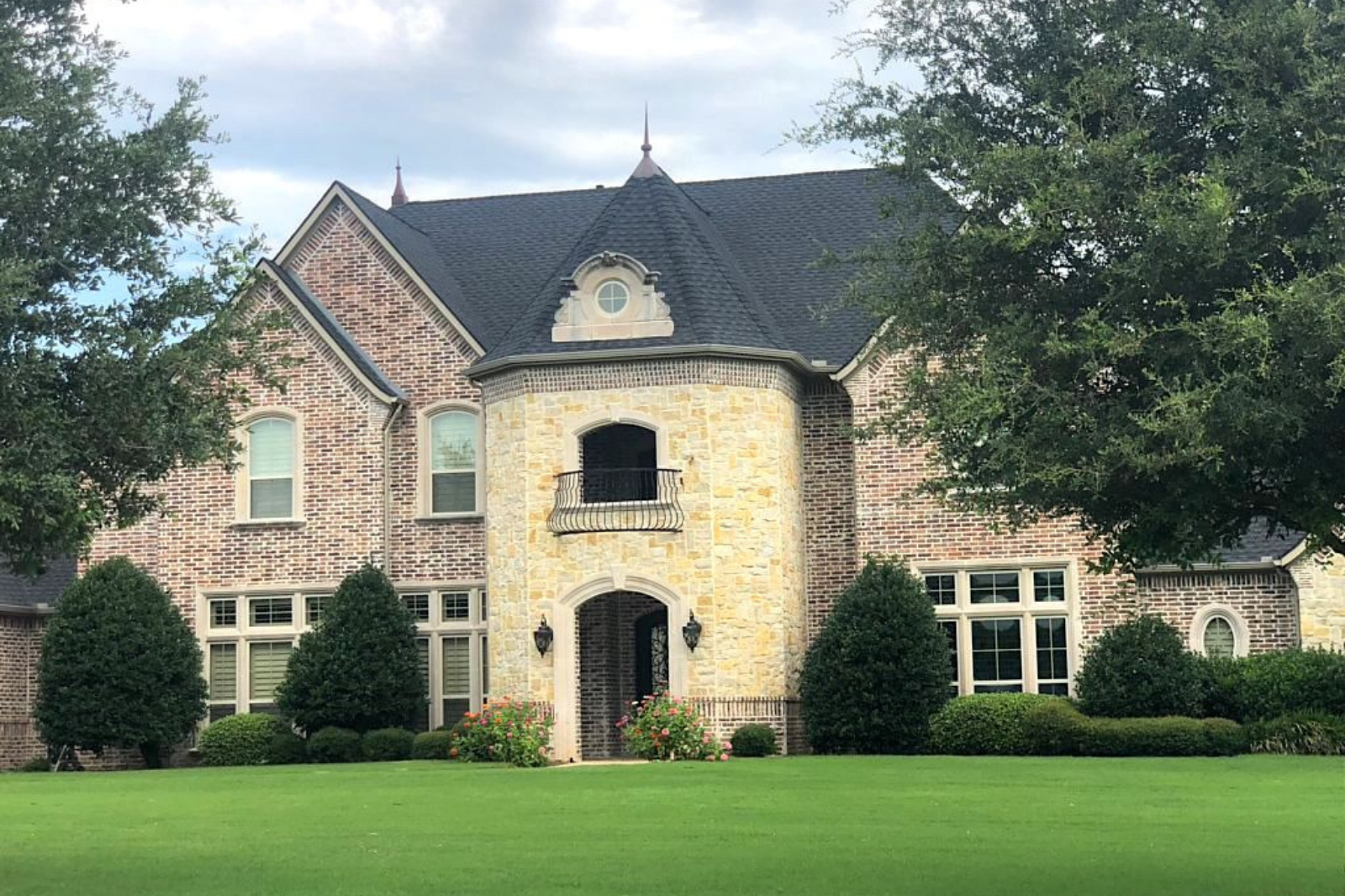 Achieve Both Form & Function with Help from SEI Roofing
A roof does so much more than just keep you and your possessions dry. It also adds beauty to your home and can even provide impact resistance and protection against fires. When it comes to choosing what type of roofing system is right for your needs, it is actually a much more involved choice than you might expect. Some roofs have a lifespan of 10-15 years, while others can last for a century or more. Likewise, some types are better suited for certain climates, and of course, they each bring a different aesthetic style.
Fortunately, whatever roofing option you land on, you can count on SEI Roofing to provide you with the style that best suits your needs. Having been in the roofing business for over two decades, our Dallas roofers have all the experience and resources necessary to provide you with the best roofing services possible for your home!
Request a free, no obligation roof inspection
Types of Roofing
There is a variety of roofing options available today, and they all have their own sets of draws and drawbacks. Understanding these options and their features is vital when it comes to picking the best roofing option for you during the roof replacement process.
Some of the most common types include:
Asphalt shingles: An all-around good option for their affordability and longevity, asphalt shingles will prove to be one of the best options for your roof. Asphalt shingles come in a variety of styles – including the economical 3-tab shingles and eye-popping architectural shingles – so you can be sure to get the exact perfect look for your home with this roofing option!
Flat roof: Though its flat design certainly doesn't offer as much in the way of aesthetics, a flat roof will prove to be a great roofing option for anyone seeking a quality roof on a budget. And with its flat design, a flat roof will allow you to enjoy every foot of space in your home since it doesn't contain any angles that will encroach on your usable space!
Metal roofs: While not the most economical roofing option available, a metal roof is certainly one of the most striking. But metal roofs can offer more than just great aesthetics: They are also one of the longest-lasting and most impact- and fire-resistant roofing options out there, making them an excellent option if you're looking for a practical roof!
Get Your New Roof Installed by the Experienced Pros at SEI Roofing
No matter what roofing option you decide on, you can count on us to get the job done properly. At SEI Roofing, we offer committed service backed by over 20 years of experience in the industry. Our know-how can help you pick the best roof for your home in Dallas or the surrounding areas and get it installed quickly and reliably!
With more than two decades of experience and our dedication to excellent service, you can rely on SEI Roofing to provide you with only the best roofing work around!
Request A Free Roof Inspection today!
Call today or contact us online to schedule a roofing service in Dallas or the surrounding areas!